5 tags
Theist or Atheist: Beliefs Aren't Facts, So Stop...
I've been meaning to write this up for a few months, but never got around to it. It has to be said though because it seems like very few other people are saying it, and I've never been one to blend in with the crowd if I thought the crowd's views didn't make any sense. Let's talk about arguably the most controversial topic known to man: religion. Specifically, let's address why the vast majority...
3 tags
The Ins and Outs and Ups and Downs of University...
I attended somewhat of a seminar last week called "The Religion of Existentialism" by Professor Noreen Khawaja of Yale University at my own university as part of my Religious Dimension of Human Existence philosophy class. She talked for about an hour on her theory of how religion plays a role in existentialism and then opened up for discussion. I didn't ask any questions because...
7 tags
Sensationalizing the Boston Bombing with American...
This isn't quite the way I wanted to kick off the revamping of this blog but there's too much shit on Facebook and Twitter right now for me to simply dismiss. As you probably know by now, the second suspect in the Boston bombing is in custody. That's great. In custody is exactly where he deserves to be, and ultimately he should be locked away for a very long time for the...
1 tag
Welcome to My New Blog
I decided to change this blog drastically. I noticed I hadn't really been posting links as much and instead I would just share them on Twitter. Reblogs were tedious to me and also were often formatted poorly on the old theme. And lastly, the "GT Daily" title felt too cliched and perhaps a bit too formal for a personal blog. Starting today, gtdaily.net redirects to this...
5 tags
There's iPhone. Then there's everything else. →
Apple: What makes an iPhone unlike anything else? Maybe it's that it lets you do so many things. Or that it lets you do so many things so easily. Those are two reasons iPhone owners say they love their iPhone. But there are many others as well. Seems like the folks in Cupertino are feeling a little intimidated.
Opera users, who you are:
petervidani: You are an employee at Opera You are a developer testing a website in Opera You are a grandmother using the laptop your grandson setup 9 years ago and I love you
"I think the Windows 8 system is no better than the previous Windows Vista..."
– Jun Dong-soo, the president of Samsung's memory chip division, as relayed by John Paczkowski of AllThingsD. Asus, Acer, Fujitsu, and now Samsung all singing the same tune about Windows 8. And it's being sung in the key of shitshow. [via The Loop] (via parislemon)
5 tags
6 tags
Drugs and Alcohol: The Lazy Man's Solution to...
This post is a necessity now that I'm in college. I previously wrote about my thoughts on marijuana, probably a few months ago. Many of my opinions on that still stand and in fact are probably stronger now than before. Certain parts have evolved a bit though. I want to touch on that as well as get into my beliefs on drinking and some other things. The reason I say this post is a necessity...
6 tags
Albumatic →
parislemon: Everyone now has a camera in their pocket at all times. That camera is connected to the internet at all times. That camera is capable of being utilized by hundreds of thousands of apps. Those apps all have social graphs that allow you to connect with other internet-connected camera-carrying friends. It's almost inexplicable that there isn't a killer social photo album service yet. ...
7 tags
Let Me Get This Straight →
David Chartier quickly and effortlessly nails it.
5 tags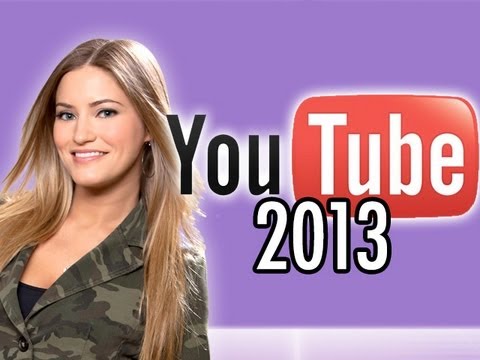 3 tags
The End of Solitude →
William Deresiewicz, The Chronicle: The idea that you could go outside and run around the neighborhood with your friends, once unquestionable, has now become unthinkable. The child who grew up between the world wars as part of an extended family within a tight-knit urban community became the grandparent of a kid who sat alone in front of a big television, in a big house, on a big lot. This is...
6 tags
15 Years of Apple's Homepage →
Charlie Hoehn: I was looking at screenshots of Apple.com's former homepages (using the Internet Archive Wayback Machine) and decided to compile them into a slideshow.
6 tags
HTC Bundles a Small Dumbphone with a Large... →
Chris Welch, The Verge: Meet the HTC Mini, an NFC / Bluetooth-enabled device that's now being bundled with the 5-inch HTC Butterfly in China. Yes, HTC seems to think giving you a second, more ergonomic handset to carry around (and keep charged) is a better alternative to shrinking down its flagship Android phones. The candybar-style device pairs up with the Butterfly via NFC, after which...
2 tags
Man Shot Dead After Posting on Facebook: 'im about... →
Suzanne Choney, NBC News: "Well folkes im about to get shot. Peace" Ramsey posted on the social network at 3:15 a.m. Jan. 17 using his mobile phone. How Ramsey had the presence of mind — or the time — to make such a statement isn't known. The 30-year-old man from Mt. Pleasant, Mich., had just come off a crime spree that included kidnapping and raping a woman, setting a house on...
5 tags
How Apple is Destroying Android →
Kate MacKenzie, Mac360: What's happening in the headlines today is no different than what Apple has experienced through the entirety of the 21st century. The Mac is dead. Windows Music Store will destroy the iPod and iTunes. Apple needs a netbook. The iPhone is a flash in the pan. The list of wrong assumptions and predictions is long, and expertly displayed by MacDailyNews, in The Apple Double...
5 tags
Apple's Cheaper iPhone Would Be Bad for Apple? →
Zach Epstein, BGR, writing the dumbest report I've ever read (via TheStreet, not even going to link): At least five independent reports over the past week have claimed that Apple (AAPL) has a new less expensive iPhone model in the works. By all accounts, the new smartphone model will feature a redesigned exterior, a new screen — perhaps smaller than the iPhone 5′s current display, perhaps...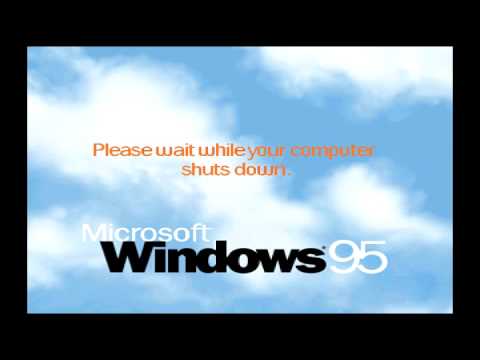 5 tags
CES Photos: 1967 to 2012 →
Fun look back on the Consumer Electronics Show from the very beginning. The Verge also has a small but interesting infographic at the bottom as well. Worth a few minutes of your time.
8 tags
iOS 6 Do Not Disturb Not Disabling This Morning →
I'm sure everyone's going to make a big fucking deal about this because it's Apple and Apple is supposed to be the technological equivalent to Jesus Christ. This happened to me this morning. Go into Settings, switch Do Not Disturb to off, and congratulations you fixed the problem. Let's start complaining about more important things like starving children in Africa.
6 tags
Why Poke's Decline Shows Facebook's Inability to... →
Om Malik, GigaOm: And Poke… Well, it is languishing at the 34th spot on the top free apps list, way behind Instagram, Messenger and the official Facebook apps. It is yet another example of why just because you can copy something it doesn't mean it will become successful, even if you are Facebook who is doing the copying. It is not clear what kind of usage the app is getting, but I am pretty sure...
3 tags
5 Best Videos of People Trolling the Westboro... →
Hilarious. Especially the Diana Ross "I'm Coming Out" song.
2 tags
26 Moments That Restored Our Faith In Humanity... →
Fantastic article, especially after the Sandy Hook tragedy.
3 tags
The 25 Funniest Autocorrects Of 2012 →
Genuinely funny.
2 tags
3 tags
iTunes Through the Ages →
Fascinating look back on iTunes since its start in 2001 by Ars Technica, namely Jacqui Cheng.
6 tags
An iPad Lover's Take on the Surface →
MG Siegler: I bought the baseline $499 model which comes with 32 GB of internal storage. And I bought a Touch Cover for an additional $119.99 (why Microsoft is selling the Surface for $499.00 flat and the Touch Cover for $119.99, I don't know — but it goes nicely with the lack of synergy I feel across the entire product). Yes, it would have been cheaper to get a bundle for $599, but I wanted...
6 tags
4 tags
Charging an iPhone Without Power →
Marco Arment: With the recent disastrous weather, a lot of people have lost power for many days and are looking to be more prepared for the next time. Generators can help on a large scale, but not everyone can practically use them (like most people in apartments), and the portable ones are only good until you run out of their fuel. But more importantly for this post, I don't know anything about...
6 tags
Thoughts on Marijuana
Due to the legalization of marijuana in Colorado and Washington last night, I thought it best to finally get some thoughts off of my chest about whether or not marijuana should be legal. Do I think the use of recreational marijuana should be legal? Yes. But there are a few notable catches, which I'll go into detail about below. The main reason why I think marijuana should be legal is...
3 tags
2012 Electoral College Map →
Follow along with ABC News. Great resource.
4 tags
Instagram Blog: Announcing Instagram Profiles on... →
instagram: You've asked for Instagram on the web and we've listened. Over the next few days, we'll be rolling out Instagram profiles on the web! That didn't take too long. /s
7 tags
The Verge's HTC Windows Phone 8X Review →
Vlad Savov: The Windows Phone 8X is what every new smartphone should aspire to be: a combination of the software and hardware vendor's best work to date, topped off with some unique new additions of its own. Everything that HTC could transport from its Android One series has made the leap to the 8X — the unibody case, dual-core processor, HD screen, camera filters, and even Beats Audio — and all...
6 tags
Verizon Logo on the Galaxy Note II Home Button →
Casey Chan, Gizmodo: All phones already spell out the carrier name in the corner of the screen, a lot of phones have the carrier branding on the back of the phone and some carriers are even so bold to slap their logo on the front face of the phone but… on the home button? Really? That's a freaking face tattoo. This article was heavily exaggerated quite a bit, but it's still...
8 tags